<![if !vml]>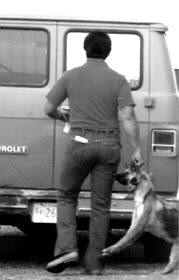 <![endif]>"Mommmmmmmmmmmm!!! Joey's gone from the back yard" the ten year old boy screamed as he flew into the house. No one had noticed that a slow moving vehicle had gone through the neighborhood prior to that.
"Well, I don't know, he's been hanging around here for a couple of days now" "I guess it would be ok if you took him so he didn't have to go to the pound and be destroyed."
"Oh, thank you" said the kind man who stroked the young cat. "My children will be so happy that I found a little cat that looked like their Mr. Wiggles who died at 15 last year." How wonderful that this gentleman answered her "free to good home" ad and that her beloved little cat would have a loving home with a family who would take care of him.
The third scenario was much nicer than the first and second, right? Guess what, all were victims of stolen pets who would be sold for research or to those wanting them for bait to train their fighting dogs. These are bunchers who prey on people as well as have unscrupulous methods of obtaining families pets if they meet their list of required animals.
<![if !vml]>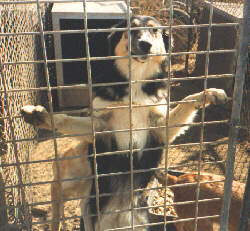 <![endif]>Every year, countless companion animals are stolen from cars, backyards, and by answering "Free to Good Home" ads in the newspaper. Many of our pets are stolen by the "B" dealers and "Bunchers" who are licensed by the U.S.D.A. (United States Department of Agriculture).
"B" dealers are people who are licensed by the U.S.D.A. to obtain "Random Source" animals and are permitted to sell them for profit. This "B" class dealer license has propagated the illegal obtainment of animals to fill the demand for laboratories, dissection companies, pit bull fighting, sacrificial purposes, and many other reasons.
<![if !vml]>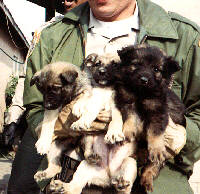 <![endif]>Pet peddlers prey on people who can no longer keep their pets. Desperate owners listen to promises of good and loving homes. The promises are not kept. Instead your pets' fate is a laboratory or medical facility where they die painful and lonely deaths.
The U.S.D.A. seemingly turns a blind eye and is reluctant to enforce the regulations governing "B" dealers. Even with repeated violations, dealers are apparently rarely cited.
L.C.A. is the first and only organization in the country to apprehend, bring to trial, convict, and send to state prison, three licensed U.S.D.A. "B" dealers. This was the precedent-setting guilty verdict of Ruggiero, Spero, and Jacobsen. Soon to be followed was the permanent and first complete suspension of a U.S.D.A. license of Ervin Stebane in Wisconsin. Stebane was not only a corrupt "B" dealer, but he allegedly shot and butchered dogs for the "dog-meat eating" community for profit. A piece from an undercover LCA video camera caught his action and was featured on national television.
What can you do to keep your pet safe?
Use common sense first and foremost, keep in mind that "this could happen in your area" and stay alert. Don't be complacent. Hopefully you'll never have a worry, but, just be forwarned. It's a realism and if you love your pet you'll be very protective of it's security.

How can you make a difference and stop bunchers and their crimes?
WRITE, CALL, FAX, and/or EMAIL to your CONGRESSPERSON asking them to support BILL HR 453!
LCA has succeeded in having introduced to the U.S. House of Representatives HR 453, the Pet Safety and Protection Act of 1999. It is essential that this Bill pass. Please contact YOUR members of Congress and ask for their support. To locate your Congressperson, click HERE.